The sustainable forest
The poplar is a tree that requires very specific conditions: lots of light, water and alluvial soils for optimal growth. Spain is one of the countries with the best conditions for its cultivation since these conditions occur in various areas of our geography.
Poplar forests are very sustainable and, therefore, very beneficial both for our planet and for the environment. One hectare of poplar plantation (approximately 300 trees) captures annually around 10 tons of CO2 from the atmosphere. Isn't that an interesting fact?
RESPECT TO THE PLANET
Archela is a company that is aware of sustainable development and the environment. All our products are fully recoverable; we also have a comprehensive management of all waste generated during the manufacturing process.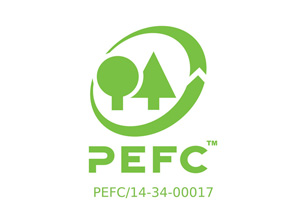 The Programme for the Endorsement of Forest Certification (PEFC) is an international non-profit, non-governmental organization dedicated to promoting Sustainable Forest Management (SFM) through independent third-party certification.
KNOW MORE
We work throughout the entire forest supply chain to promote good practice in the forestand to ensure that timber and non-timber forest products are produced with respect for the highest ecological, social and ethical standards. Thanks to our eco-label, customers and consumers are able to identify products from sustainably managed forests.
An an umbrella organization, we work by endorsing national forest certification systems developed through multi-stakeholder processes and tailored to local priorities and conditions.
With 39 endorsed national certification systems and more than 300 million hectares of certified forests, PEFC is the world's largest forest certification system.
Each national forest certification system undergoes rigorous third-party assessment against our unique Sustainability Benchmarks to ensure consistency with international requirements.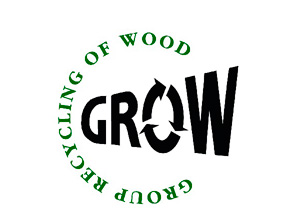 GROW, Group Recycling of wood is an international organisation result of co-operation among european wooden crate sector organisations in France, Germany and Spain.
KNOW MORE
FEDEMCO (Federación Española del Envase de Madera y sus Componentes) is the exclusive representative and manager of GROW in Spain. The GROW Network, which has 350 member companies, is also present in Germany, Belgium, France, the Netherlands and Luxembourg, produces more than 800 million fruit and vegetable packages and has a turnover of more than 520 million euros.
GROW guarantees the quality and recyclability of the packaging. Its trademark, registered worldwide, identifies containers made from cultivated poplar wood.
The packaging guaranteed by GROW is marked with its logo and a license that identifies the manufacturer and its country of origin, allowing traceability.

http://www.grow-international.eu/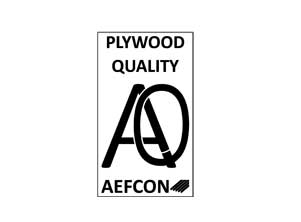 The present handbook shows the requirements that plywood boards for fruits and vegetables packaging must comply with in order to obtain the Seal of Quality of AEFCON as well as the procedures for the application, concession and use of said Seal.